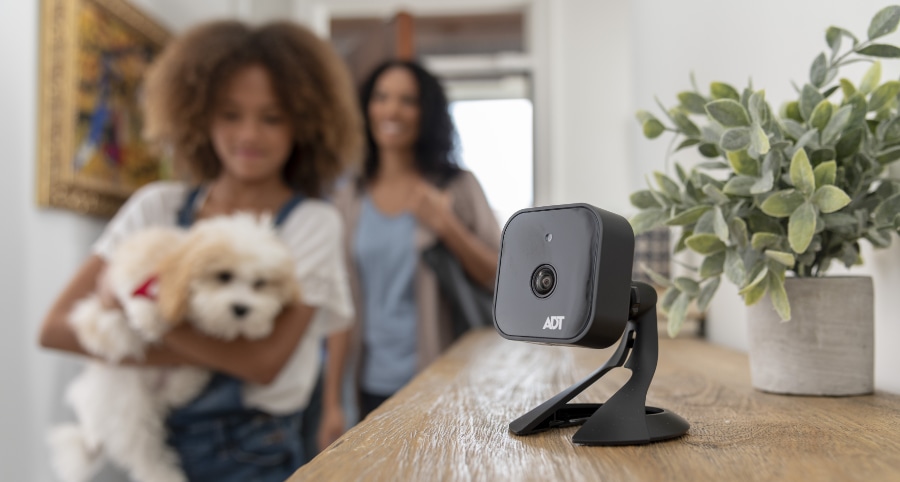 Where To Place Home Security Cameras In Plano?
Where are the right sites to place your home security cameras in Plano? As a general rule, there are three primary areas of your residence for camera installations: your front door, the exterior space around your home, and select interior spaces. Even though your installation team will be able to recommend where you should begin, here are some helpful tips on where to place your home security cameras around your residence.
Don't Forget To Defend Your Main Entrance
Even though it may seem crazy that a burglar would try to simply enter through primary entrance, 34% of invasions occur at this passageway. You can also count package thieves among other risks to think about. A video doorbell is able to handle these worries with crystal clear high-def, wide-angle capabilities.
Doorbell surveillance is extra useful as you can speak with people who approach and ring the bell. By using your cell phone app, like ADT Control, you may answer all engagements with two-way communications and live video and look like you're home. Then if someone begins doing something criminal, you are able to have your video surveillance instantly record a clip and send it to your smartphone through a text.
Get the Most Coverage Possible With Your Outdoor Surveillance System
Figuring out where to place home security cameras on the exterior of your home can be a daunting task. Thankfully, there are some useful recommendations to help ensure your home is safeguarded appropriately.
The corners of your Plano residence provide an impressive sightline, as you can see two segments of your property.
Right under an overhanging eave or directly into a bit of cladding or edging are perfect spots for security cameras as they will be partially hidden by your home.
Above your garage, as the garage door is an easier access point for intruders than you might believe!
Above a deck or sliding door -- or any entrance that can't be seen from the road.
In each of these spots, make sure you trim away any brush and branches that may block the camera's view.
Recommendations For Getting The Most From Your Interior Surveillance
You have a wider range of choices on where to place home security cameras within your residence in Plano. But the additional flexibility means you have more factors to contemplate:
Beware of Sun Glare: Even though you should ensure your windows are secure, the sunshine from a window may cast a glare on your video recording. Point your interior camera lens away from any direct views of windows to eliminate this problem.
Utilize Height: In the same fashion as a guard tower, a video camera installed in an elevated area will produce a more panoramic view. Consider putting your cameras at the top of bookshelves or mounted on the ceiling.
Choose Unreachable and Secure Locations: Your video equipment won't be able to defend your property if anything happens to it. Set your security cameras in locations where little ones and house pets aren't able to mess with them. You could try mounting or other ways of securing them to make sure they don't fall if inadvertently knocked into.
Houseplants and Decor: The top video camera won't do much good if you have a decorative item or plant obstructing the field of vision. On the other hand, potted plants and other decor items may be a perfect way to hide your surveillance installation. Just ensure they don't impede the view!
Turn to Secure24 Alarm Systems And Find the Right Place For Your Home Security Cameras
For expert installation of your home security cameras and other security equipment, use the experts at Secure24 Alarm Systems. Let us customize the perfect system for your complete residence -- safeguarding all areas. Simply contact (972) 357-1049 or submit the form below to arrange a consultation.
Cities Served Around Plano By Secure24 Your Local ADT Authorized Dealer